you can fall in love with me,"
– whispered 2019 gently in my ear.
and yes i have – it was not a year i was looking forward to, in fact dread might have been my descriptive verb, i had certainly not expected to fall in love and, of course, it has not been perfect – but when has that ever been a reason not to fall in love.
"Would you like to learn to sing?
Would you like to sing my song? "
– January whispered, full of promise for the months ahead.
My family sent me, and my daughter brought me, skiing in January to mark a significant event on my odometer – beautiful Livigno in Italy's southern Alps. There is a magic in the mountains everywhere but mountains covered in snow – now there is something special to sing about.
and quality time with my daughter – inspiration for heavenly lyrics.
"Anyone can learn the words
And the melody's so plain
This is my song
To bring you back again"
Back to the present, back to now, back to family.
February bought running and family celebrations and a present from the past – hardly surprising that as i have more past than future now – and so many gifts – of living, of family, of love and hope, of memories, of the future.
March and April brought hospitals and exams, tests to test us and springtime to cheer us. An end to several eras and the promise of adventures and new routines. Farewells, though, are always fraught with fear – the fear of the unknown tinged with regret for the familiar.
"I'll teach you how to sing and dance
With a song and dance routine,"
And May blossomed, as only May can, and our four-year-old peony bush burst forth for the first time.
June, as June usually does, brought travel and adventures – whats not to love – magical Croatia and the beautiful cities of Mostar in Bosnia Herzegovina and Kotor in Montenegro.
Half the year was over with blessings strewn in my path and the only failure was in the counting; dark shadows obscuring bright views.
"Would you like to learn
To love me best of all"
– teased 2019.
July brought a family wedding – warm, wild and wonderful – small responsibilities and the immense ocean brought me freedom. Love was all around, shared, exchanged, given freely.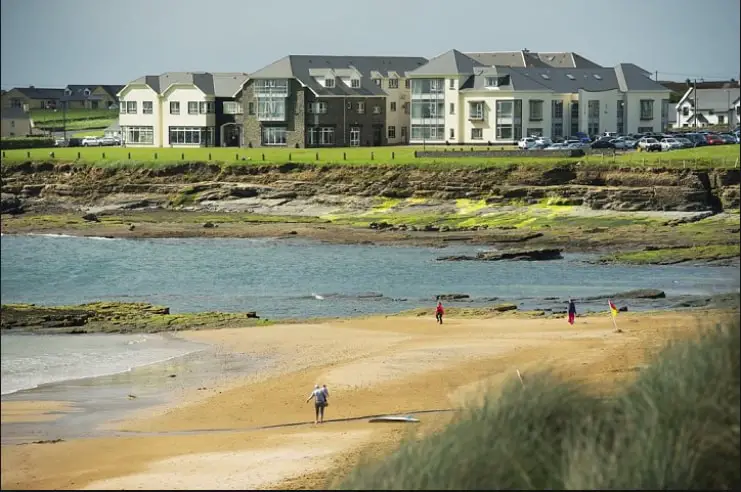 "Would you like to learn to tango?
Do you dance the light fandango?
I'll teach you how
Before we're done
Anyone can make it two
Any two can turn to one"
August delivered a mixture of personal illness and injury – a dark private canopy beneath which our planet burned, many of our leaders lied and all who have, declared to only want for life to stay the same, for the having to continue – but the young spoke out, stood up, demanded action and some, senators included, found their voices – the hour of greatest darkness may yet herald the dawn.
"We sound so good together
And so poorly sung alone
Your harmony's an open breeze
Into my sheltered home"
September and October delivered miles to my legs, half marathons from Dingle to the Ceide Fields of Mayo via the rolling hills of the Phoenix Park in Dublin and the byroads of Longwood in County Meath, new friends, magical moments and much pain – baptismal pain bringing awareness and understanding.
Which brings us to the closing of the year, 2019 not yet done with pleasant surprises and bleak offerings, not yet done with health and sickness, with unexpected and greatly mourned passings, with gifts and forfeits, with promises and whispers.
"I can teach you how to sing and dance
With a song and dance routine,
And when the party's over,
You can fall in love with me"
And so i fell in love.
I hope you tumbled too my friends.
Namaste
#1914